HIGHLIGHTS
About Gulshan 1
Gulshan 1 is definitely one of the busiest work hubs in Dhaka. The place is well known as a great spot for the Head Offices of numerous businesses along with great eateries and, of course, DCC Market. But there is more to it. Gulshan 1 has a great residential aspect, both in the heart of it and the gated Niketan Housing area. Those lucky enough to live here have little to complain about with access to all sorts of amenities and abundant transportation options to all parts of the city.
NEIGHBOURHOOD
Community
Gulshan is teeming with commercial activity, but that is not to say that there isn't a budding community here. The main roads are always busy but the roads that lead further into Gulshan 1 and the entirety of the Niketan area are beautifully peaceful. With schools for the children, offices for adults, and lots of places to eat and shop, the people here are a friendly group with all the convenience the area offers. Niketan is a housing project where almost all the home owners are familiar with each other. This brings numerous opportunities for large gatherings or the formation of smaller groups of people with similar interests
Properties in Gulshan 1
Gulshan as a whole was meant to be a residential area but time led it in a different direction and it is now a commercial hub for small and big companies alike. Many of these buildings are head offices for all sorts of businesses. And with large businesses come amazing buildings. Driving along the main road, you'll see constructs like The Cityscape Tower, Glass House and Crystal Palace, just to name a few. And if you walk along the inner roads, you will see some of the nicest houses in the entire city. Gulshan 1 really is a place for the chic and the sophisticated.
Transportation
Transportation for such an important part of the city needs to be in the best shape possible. There are numerous public transportation opportunities here for travelers. The bus routes travel mainly between Mohakhali and Badda, stopping along the main vein of Gulshan 1 roundabout, thus connecting all parts of the city. Gulshan 1 and the surrounding areas have their own bus service called Dhaka Chaka and it has greatly improved upon the traffic situation in the city. But Gulshan 1 called for even more mobility and has a water ferry shuttle service to close by areas ensuring there is as little delay in a person's commute as possible.
Educational Institutions
The prosperity of Gulshan 1 has led to many families living in the area. And with many families comes the need for much education. The facilities available here add greatly to the future of the locale and parents can rest assured that their children are in good hands. Schools like Chittagong Grammar School Dhaka, Islamic International School and College, Australia International School and Sea Breeze International School are great places for children to get the education and care they need to grow up and lead the country
Medical Institutions
Gulshan 1 is vastly known for its commercial and eatery aspects. But with such a populated area, medical institutions are imperative. There are numerous clinics and medical centers such as Surecell Medical Center, Cure Medical Center, and Fairways Medical Center Ltd.
Parks & Recreation
For an area with so much commercial activity, Gulshan 1 still has room for greenery and a good time. The parks are a wonderful sight and place to get away from the busy lifestyle prominent here. The beautiful South Park is just on the edge of the Niketan housing area.
For recreation, the Hatirjheel amphitheater is a great spot to host major events; and its location above the water makes it ever more beautiful. Shooting Club is a prestigious club for gun veterans and enthusiasts to sharpen their aim safely.
Religious Institutions
Every area needs a place of worship catering to the people. Gulshan 1 has a few renowned masjids one right next to DNCC Market and one along the main road heading away from Gulshan 1 roundabout towards Police Plaza.
Nearby Areas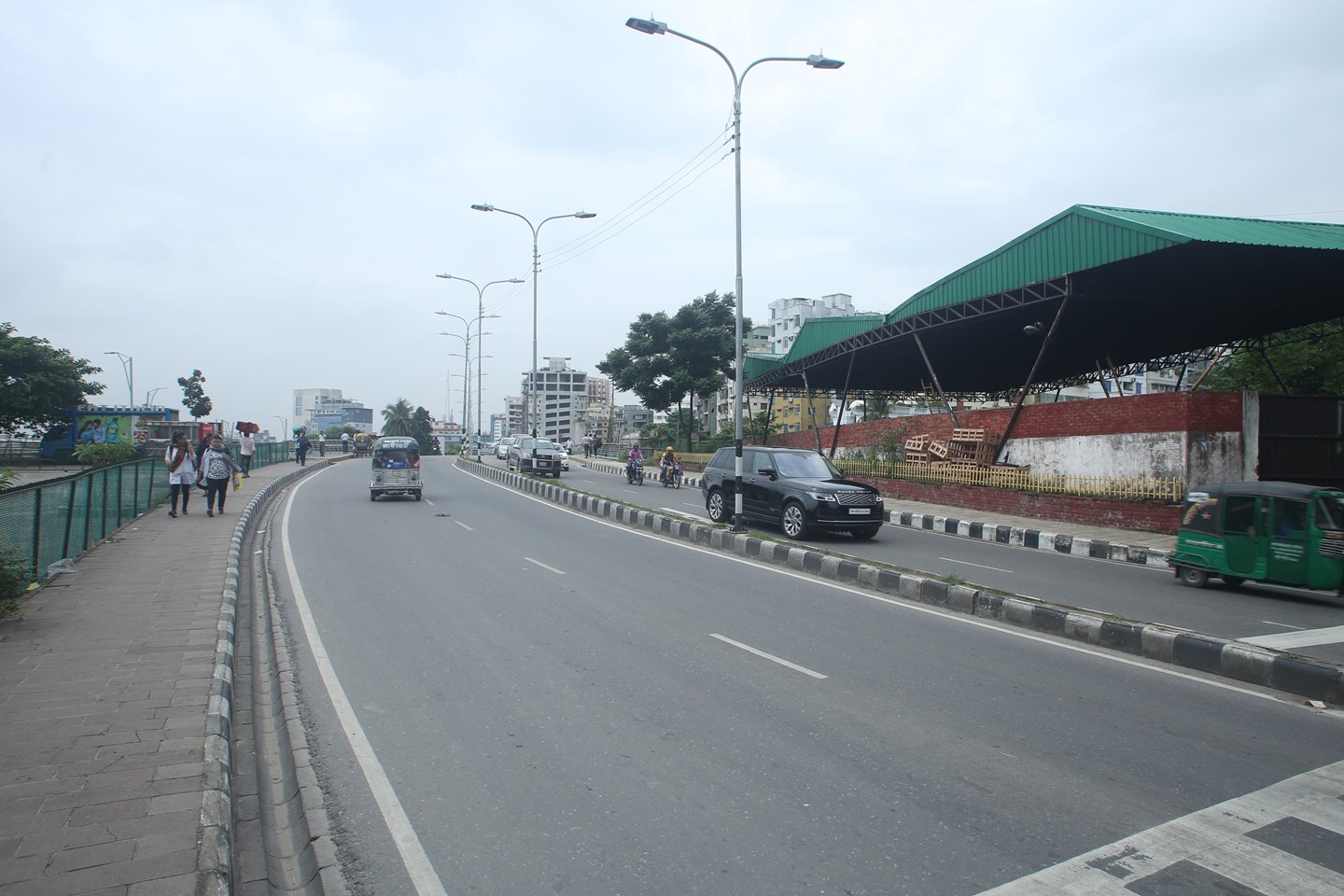 Gulshan 1 is in an ideal position being right next to 4 major areas of the city; Gulshan 2, Mohakhali, Tejgaon and Badda. Moving in between these zones and even traveling across to the airport and other hubs like Banani and Farm Gate are incredibly easy.
LIFESTYLE
Food & Restaurants
Food knows no limits in Gulshan 1. You cannot walk 1 minute without running into an excellent restaurant or food shop. Time Out, 138 East, Pizza Hut, Cold Stone Creamery, North End Coffee Roasters, Gloria Jean's, La Diplomat, Lounge Comida, ORO Dhaka and even Mollika are amazing places for a good meal. But these make up less than a quarter of all the places you need to try out. As far as food goes, Gulshan 1 is a treat for foodies.
Shopping
Gulshan 1 is a tremendous commercial zone that has a lot of stores. These range from small corner shops to huge markets like DNCC to shopping malls like Police Plaza Concord Shopping Mall. DNCC Market, better known as Gulshan 1 Market, is best known for its bulk goods and warehouse prices, if you can bargain your way through things. And if you like the simpler forms of shopping, you can always just step into Shwapno.